Pillar News
Residents Demonstrate Over Dusty Roads In Nyamataro, Kisii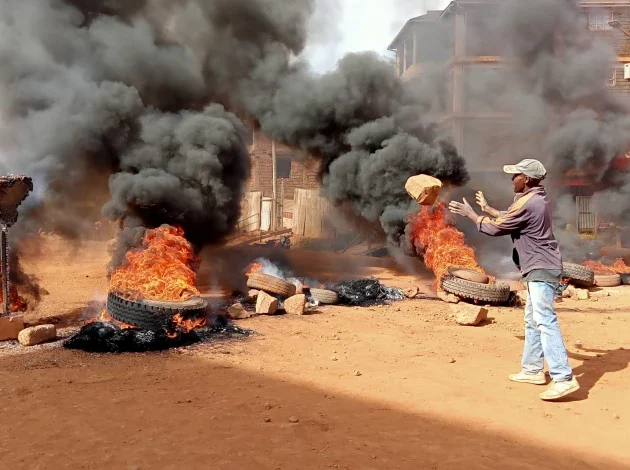 Transport was paralyzed along the Kisii-Kisumu highway following a protest over the poor state of the road.
Residents in Nyamataro took to the streets, barricading the road with stones and tyres, as they criticized the contractor over slow progress in the construction of the road.
"This road is used by so many people on a daily basis. This road network is important as it links major towns in this region," a resident told Citizen Digital.
Businesses have been shut down, with tenants in rental houses threatening to move out due to the heavy dust resulting from the ongoing works.
"Some of my tenants have already moved out. I have no tenant as we speak. This is because of the dust. We need action," a landlord in the area said.

Locals have called on the government to ensure the road works are completed in order to restore normalcy in the region.