ACK Kirinyaga
Uniting for Progress: Celebrating ACK Diocese of Kirinyaga Development Day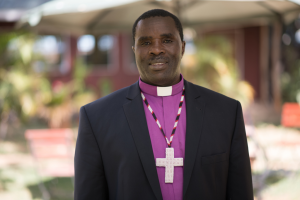 The spirit of progress and unity takes center stage as the ACK Diocese of Kirinyaga, under the leadership of RT.REV Dr. Joseph Karimi Kibucwa, extends a warm invitation to all champions for the upcoming Diocesan Development Day. This event, scheduled for Sunday, the 9th of July 2023, at the iconic ACK ST. Thomas Cathedral in Kerugoya, promises a day of celebration, shared vision, and collective growth. This article encapsulates the essence of the Development Day, highlighting the diocese's initiatives and its call for congregants' active involvement.
A Call to Unity and Progress: Acknowledging Champions
The ACK Diocese of Kirinyaga is set to host an event that underscores unity and progress. All champions within the diocese are warmly welcomed to the ACK ST. Thomas Cathedral in Kerugoya on July 9th, 2023. Led by RT.REV Dr. Joseph Karimi Kibucwa, this event promises a convergence of shared aspirations and collective endeavors.
Empowering Congregants: Engaging in the Diocesan Commercial Building Project
In a special address on the Tuesday Prayer Show, Bishop RT.REV Dr. Joseph Karimi Kibucwa extended a heartfelt invitation to all congregants to actively participate in the ongoing diocesan commercial building project. The Diocese recognizes the vital contributions of its champions and aims to recognize their commitment by issuing certificates on the forthcoming Development Day.
A Day of Celebration and Purpose: Marking the Diocese's Progress
The Development Day at the ACK ST. Thomas Cathedral is anticipated to be a day of celebration, reflection, and purpose. With a shared vision of growth and progress, the event encapsulates the spirit of the ACK Kirinyaga Diocese. It is an opportunity for congregants to come together, celebrate achievements, and forge ahead toward a brighter future.
Supporting the Cause: Contributing to Collective Progress
To support the noble cause of the Diocesan Development Day and contribute to collective progress, individuals are encouraged to send their contributions. Every contribution, no matter the size, plays a pivotal role in advancing the goals of the diocese and fostering a sense of shared responsibility.
The upcoming ACK Diocese of Kirinyaga Development Day, led by RT.REV Dr. Joseph Karimi Kibucwa, is a testament to the power of unity, shared purpose, and progress. It beckons all champions to gather at the ACK ST. Thomas Cathedral on July 9th, 2023, as the diocese celebrates achievements, envisions a brighter future, and recognizes the contributions of its dedicated members. By actively participating in the diocesan commercial building project and supporting the cause, congregants stand as catalysts for positive change, embodying the spirit of unity that lies at the heart of the ACK Kirinyaga Diocese's journey.
PAYBILL NUMBER : 764 836

ACCOUNT NUMBER : DEVELOPMENT DAY / CHAMPION NUMBER