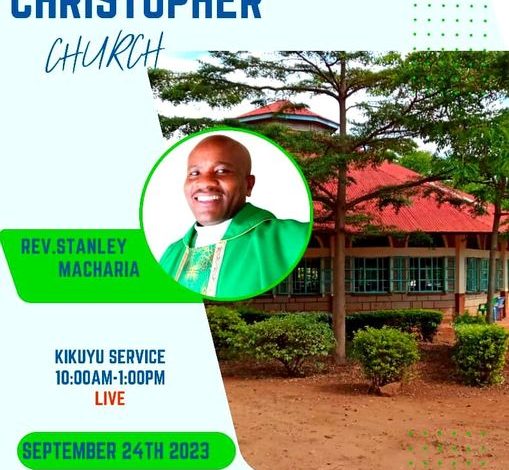 This Sunday, Pillar TV Mashinani is set to bring you a live broadcast of the Ack Thiba Church Kikuyu service. We extend a warm invitation to all, welcoming you to be part of this special event.
Details of the Live Broadcast:
Date: 24th September, 2023
Time: 10:00AM-1PM
Venue: Ack Thiba Church, Kikuyu
A Call to the Community
We invite you, your family, and friends to join us at ACK Thiba Church for what promises to be an uplifting and spiritually enriching service. Together, we'll experience the essence of faith, community, and worship.
Why You Should Attend:
Engage in heartfelt worship.
Experience the power of community and fellowship.
Be inspired by a message that resonates with the soul.
Witness the vibrant spirit of ACK Thiba Church.
Your Presence Matters
Your presence will add a special touch to this momentous occasion. Let us come together in faith and unity, creating a memorable experience for all.
Be Part of the Broadcast
For those unable to attend in person, tune in to Pillar TV Mashinani to join us virtually. Experience the service from the comfort of your home.
Join us this Sunday at ACK Thiba Church for a service that promises to be a source of inspiration, spiritual growth, and community bonding. We look forward to sharing this meaningful experience with you.
For any inquiries or further information, please feel free to reach out to us.
Blessings