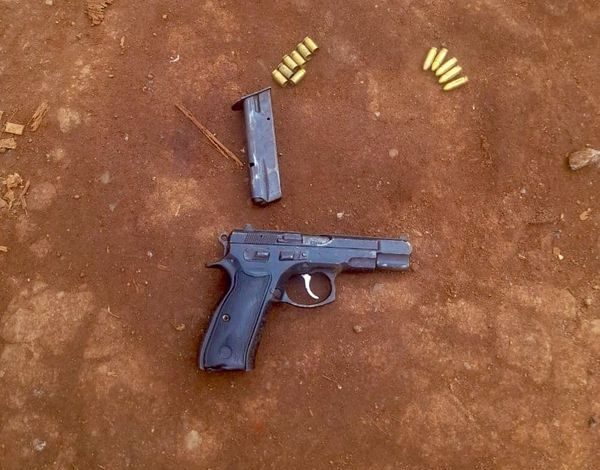 Two armed robbers were on Tuesday shot dead as their accomplice escaped during an attempted robbery in Nairobi's Njiru area.
The three suspects are said to have engaged police officers in a fierce shootout before they were gunned down.
A statement by the Directorate of Criminal Investigation (DCI) on Thursday revealed that the sleuths based at Njiru were on a routine patrol at Shujaa area when they spotted the suspicious trio riding on a motorbike.
After briefly confronting the men regarding their activities in the area, the DCI said the thugs fired at the officers who retaliated killing two of them.
"…They (police) immediately intercepted the bike at Kobil gas station and the in-charge asked the miscreants to identify themselves. "Nyinyi ni nani?" He asked. But the defiant trio answered with gunfire, provoking a shootout that sent two of them back to their maker instantly," stated the DCI.
The third suspect reportedly sped off in fear for his life as the officers remained behind to process the scene.
The DCI further recorded that a stolen Ceska pistol with three rounds of ammunition was recovered from the bodies of the thugs and is being processed together with other recovered exhibits.
"Upon closer examination of the firearm serial number KE-AP G0857 loaded with three rounds of 9mm calibre, it was discovered that the Ceska pistol had been snatched from a senior officer within Embakasi police station mid-last December," read the statement.
The bodies of the pair have been moved to the City mortuary.