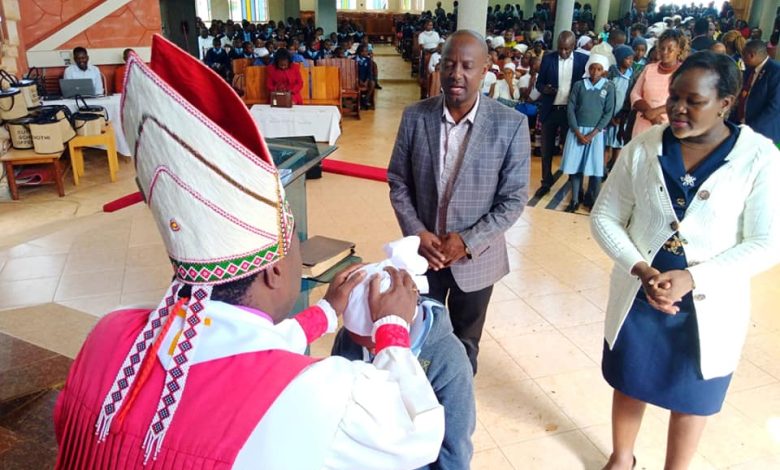 A momentous occasion unfolded at ACK Kutus Parish as Bishop Dr. Joseph Kibucwa led a confirmation and prayer service for KIPSEA and Special schools candidates. The event, attended by over 70 candidates, echoed the theme of "Favoured Student," drawing inspiration from the life of the Virgin Mary.
Reflection on the Virtues of Mary
Bishop Dr. Joseph Kibucwa drew parallels between the candidates and the revered figure of the Virgin Mary. He emphasized the values of purity, mental sobriety, and a worshipful attitude that characterized her life. These qualities served as a beacon of guidance for the students.
Empowering the Future Leaders
In his address, Bishop Dr. Joseph Kibucwa motivated the candidates to pursue their dreams with vigor, recognizing that they are the torchbearers of the future. His words resonated with a sense of empowerment, encouraging the young minds to step forward with confidence.
Confirmation and Prayers for Excellence
Over 70 candidates received the sacrament of confirmation, marking a significant milestone in their spiritual journey. Additionally, a multitude of exam students received heartfelt prayers, invoking divine guidance and wisdom as they navigate their academic pursuits.
Rev. John Karani, the gracious host, ensured the smooth flow of the event, extending warm hospitality to the schools in attendance. The ceremony stood as a testament to the supportive community that surrounds these young individuals.
Presiding: Bishop Dr. Joseph Kibucwa Host: Rev. John Karani Venue: ACK Kutus Parish